On October 18 and 19, 2021, the Institute of Fish Resources - Varna hosted an international scientific conference on research and assessment for sustainable use of Black Sea Shellfish resources - WHITECLAM'2021. The conference is organized within the project WHITECLAM - Research of sand white clams and new management proposals, within the Maritime Affairs and Fisheries Program (PMDR). The event was organized as a hybrid meeting with live participation in the hall "Varna" at the Cherno More Hotel, and online participation.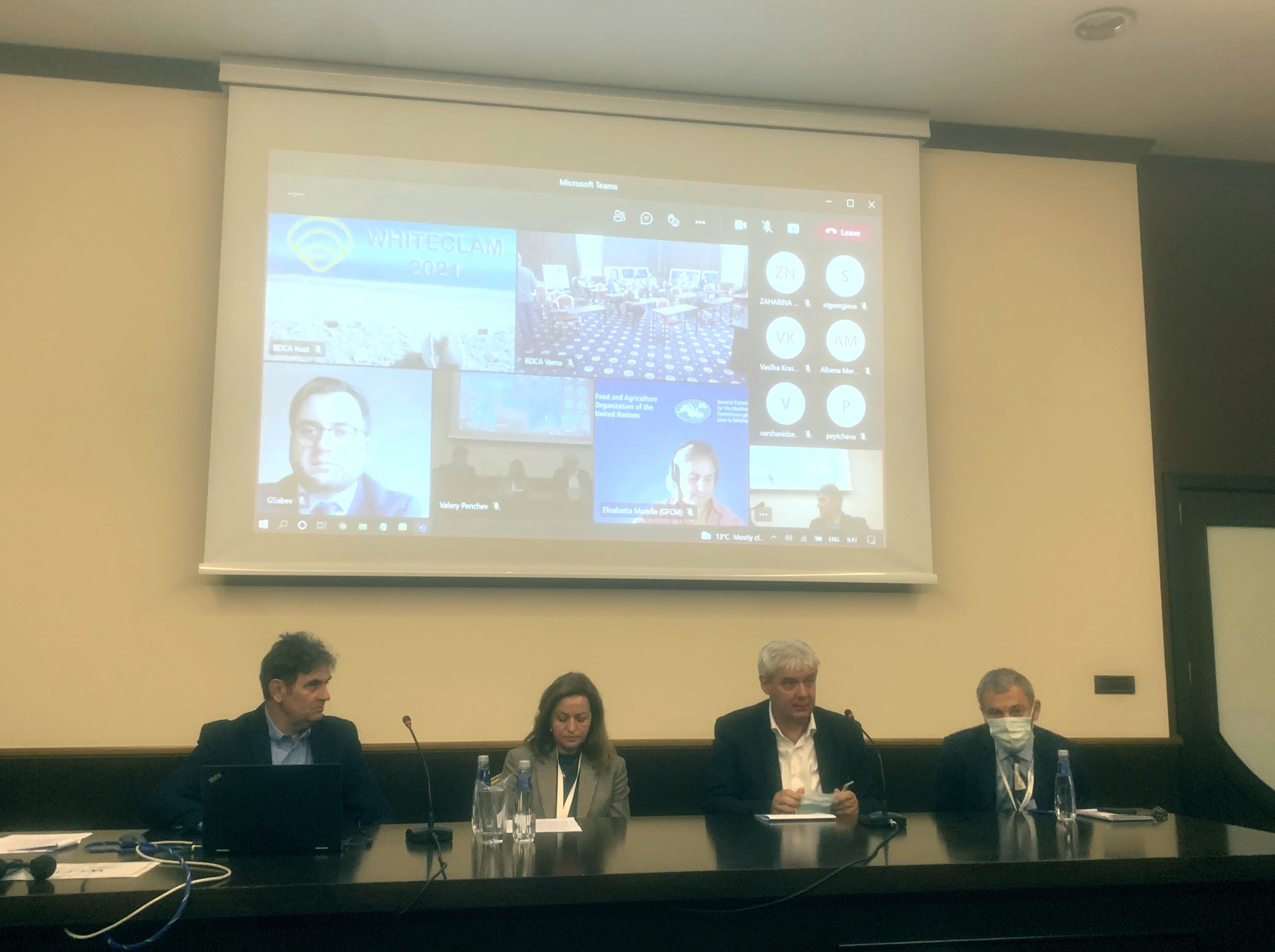 The conference was officially opened by Mr. Georgi Sabev, Deputy Minister of Agriculture, Food and Forestry, who underlined the importance of the topic and the relevance of issues related to the care for sustainable use of Black Sea resources. Greetings to the participants were presented by Prof. Martin Banov - President of the Agricultural Academy, Assoc. Prof. Elitsa Petrova - Director of the Institute of Fish Resources - Varna, Dr. Valeri Penchev - President of the Black Sea Danube Association for Research and Development, Hussein Osbilgin, General Fisheries Commission for the Mediterranean (GFCM), Elizabeta Betula Morello, General Fisheries Commission for the Mediterranean (GFCM), FAO.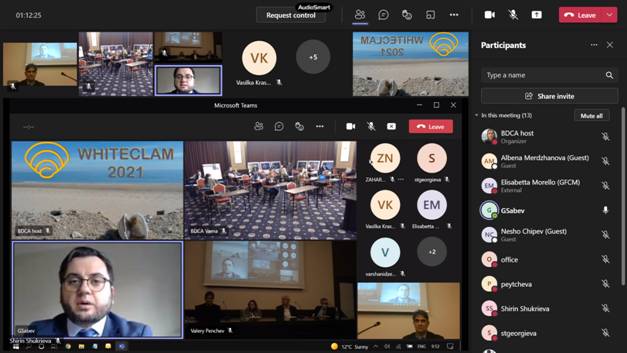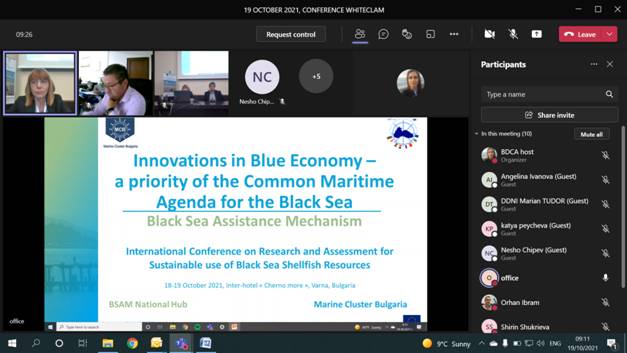 The main objectives of the conference were to promote the activities of the WHITECLAM project, exchange of good practices, international cooperation in the field of research and evaluation of marine non-fish resources. The conference was attended by more than 60 scientists and experts from Bulgaria, Georgia, Greece, Italy, Moldova, Romania, Turkey, Montenegro, and representatives of leading research institutes, universities and government administrations.
The Director of the Institute of Marine Biology in Montenegro - Dr. Alexander Joaksimovic also took part in the event. The two institutions, IFR-Varna and the Institute of Marine Biology - Montenegro signed a co-operation agreement.
The WHITECLAM conference took place in seven main sessions: Black Sea Marine biodiversity; Commercial Marine Living Resources; Shellfish abundance; Marine Aquaculture and Maritime Spatial Planning; Climate Change Impact on Marine Environment; Hydrochemistry; Numerical Modelling & GIS Tools.
In addition to the plenary reports, 22 other scientific reports were presented on current studies, analyzes and assessments for sustainable management of stocks of species subject to industrial fishing, conservation of biological diversity in the studied habitats - infra- and sublittoral biocenoses, with dominant white mussels species, the blue economy, maritime spatial planning, marine protected areas, and studies on good practices for the conservation and recovery of white mussel stocks in other regions of the World ocean.
Focusing on the research of white mussels in the Black Sea area through up-to-date assessment of the stocks, distribution and biological characteristics of the species of the white mussel group (Chamelea gallina, Donax, Anadara iaequivalvis), the conference became a multidisciplinary forum touched on aspects of various scientific specialties, as well as a wide range of economic, environmental and social issues related to the sustainable use of Black Sea resources.